Hellenic Academic of York (HAY)
ΕΛΛΗΝΙΚΟ ΣΧΟΛΕΙΟ
First day of the 2023-2024 school year is Saturday, September 23, 2023
Principal - Thora Biziotis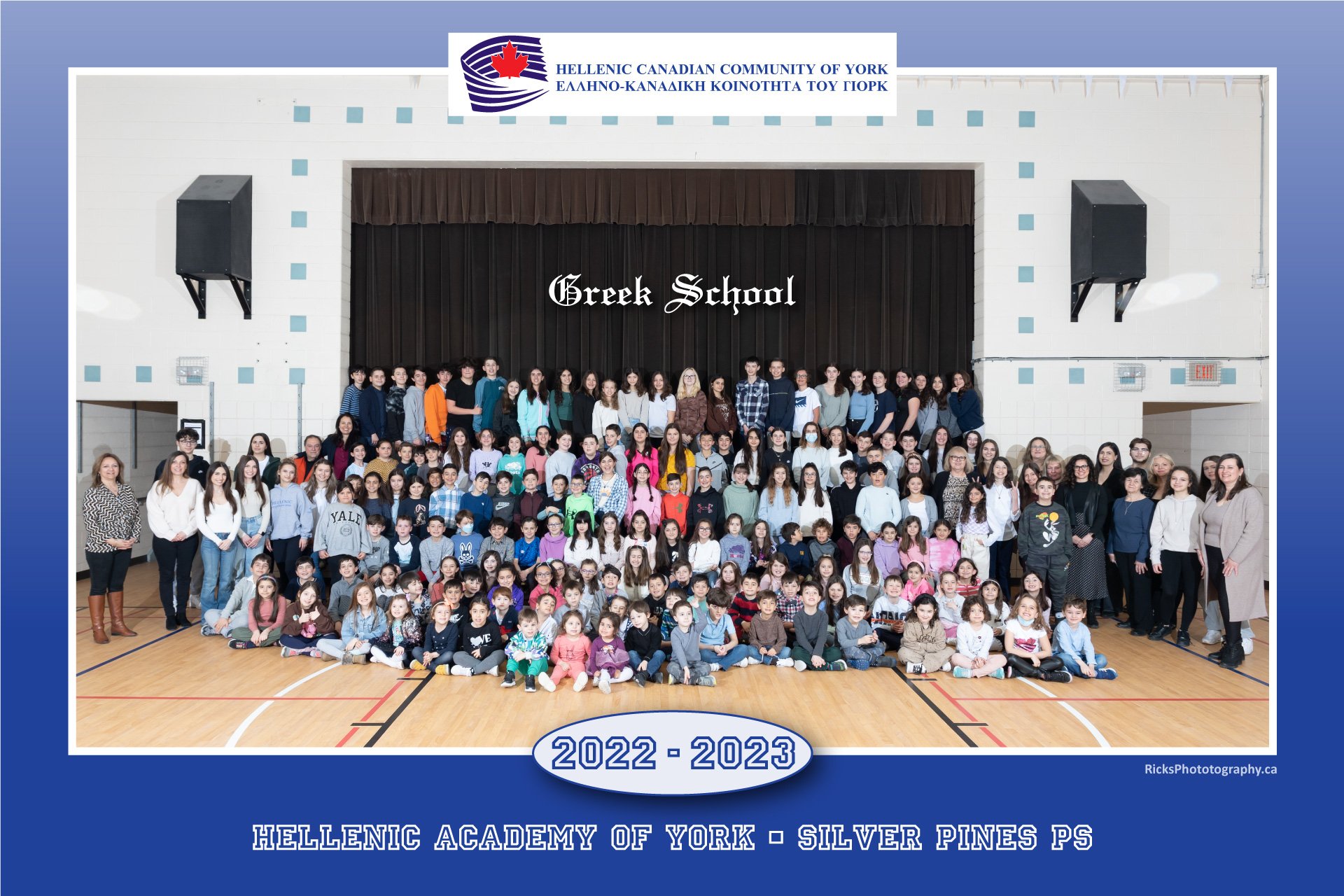 For more than four decades the Hellenic Canadian Community of York Region (HCCY) has been dedicating itself to building up our youth toward higher academic achievement and community excellence through the creation and running of a school the York Hellenic Educational Society (also known as Hellenic Academy of York or "HAY".
The school operates Saturdays from 9:30am – 2:30pm starting in September and ending in June. For additional information regarding our Greek School program offering please click here.
Location: Silver Pines Public School, 112 Stave Crescent, Richmond Hill, ON
The HAY is a charitable organization and received registered charity status under the Income Tax Act on December 12, 2008. The official registration number assigned by the Canada Revenue Agency to the HAY is 839605755 RR0001.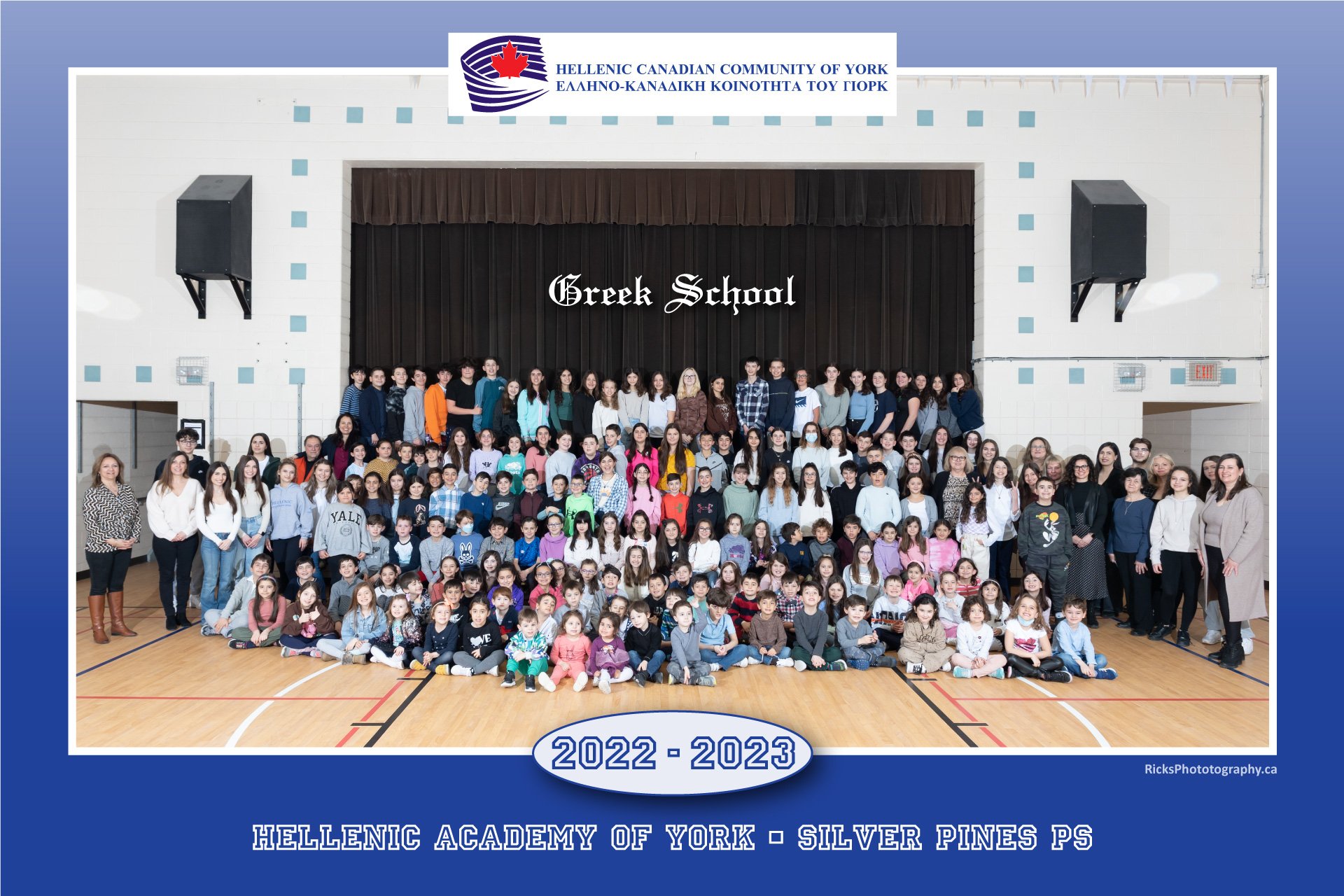 Join Our Mailing List
Stay updated with HCCY events, programs and news when you opt-in to our e-newsletter